Find out how much a Locksmith costs in the U.S, with the price list including the low cost and high-cost ranges. The average locksmith is $100, which includes the charge to rekey, change the locks or lockout services. Locksmith services can range between $75-$120, with the lowest price at $50 and the highest price at $250.

Locksmith Costs:
The average cost of a Locksmith Nationwide ___$100
The average range of Locksmith's cost ___$75-$120
Lowest Locksmith Service Price ___$50
Highest Locksmith Service Price ___$250
The job of a locksmith is a matter of a lot of urgency, especially when you have misplaced your keys and are looking to get inside your house or room.
The service range of a locksmith extends from installing or replacing the existing lock or providing a new key to the house or rekey locks. Apart from this, they can also repair locks that are broken, fix new locks or even copy keys.
Professional locksmiths have certain other expertise as well like fixing mailboxes, deadbolts, doorknobs, office furniture keyless remotes or even electronic combination pads.
Do you need a locksmith? There here is in-depth details about what the likely cost could be and how you can find the best locksmiths. What's more, you can request for estimates that are absolutely free of charge.
Prices for a locksmith service change between states and cities 
Average National Locksmith Costs
All the prices in this article based on our experience in the locksmith business since 2008, we work with hundreds sub contractors all over the state. Locksmith job cost change with the size and type of the job if you need a small locksmith service be ready to pay $100 or $200, if you need a large job like change few locks in big house its can cost even around $1000.
Locksmith Cost Details
There are multiple different jobs that are carried out by locksmiths, helping you with your locks. Below are some of the commonly used services of locksmiths and the cost for the same.
Base fee or the minimum to be paid to the locksmith- $100-$200
The cost incurred to rekey locks, per hole: $18-$30
The cost incurred to open a locked door/ residential: $120
The cost incurred to open a locked door/ commercial: $140
The cost incurred to open a locked door/ car: $85
Recommended Price List For Locksmith
| Service | Low | High |
| --- | --- | --- |
| Car Lockout | $75 | $149 |
| House Lockout | $95 | $180 |
| New Car Key | $150 | $350 |
| Ignition Repair/Replace | $220 | $400 |
| Residential Lock Change (1 Lock) | $75 | $130 |
| Residential Lock Rekey (1 Cylinder) | $65 | $110 |
Rekey locks
There are many locksmiths who excel at rekeying locks. This job requires removing the springs form the lock and replacing it with another spring as well as pins. This is normally carried out to ensure that old keys no longer work with the locks.
The cost to rekey depends largely on the skill level of the locksmith, the type of locks and the security level of the locks. The cost range for rekeying the locks is between $40-$100, with an additional $5-$25 required for every lock cylinder.
Instances when rekeying locks may be necessary
The following are some of the instances when it may be required to rekey locks
When buying a new house
When there exists a set of keys with an individual who is no longer welcome
When the keys to a house have been misplaced/ lost or even left elsewhere
It may be suitable to rekey locks instead of changing the entire lock system, as it is cheaper to rekey. The charges to rekey are usually about $18 per keyhole, with better locking systems attracting a charge of $25 per keyhole.
Additional requirements like the need for multiple copies of key could lead to further charges and is based on the lock type as well as the need for rekeying.
Lockout service
This is probably the most common reason for people to reach out to locksmiths, and the one that needs the most urgent support. This is usually a desperate situation that needs to be addressed at the earliest and could involve being locked out of the house, workplace, or even the car. 
The cost that is incurred ranges from $75-$149 if you are locked out of a car. If the locksmith has been doing this for a while, then it shouldn't take him very long to open it. Have you have ever tried opening the car door yourself and then called a locksmith?
You will realise that the locksmith will open the door without causing any damage to the car, not even a scratch, and will not cause damage to the lock as well. So your car door will be opened without costing you anything in terms of damage to the car. 
There are fixed costs for various lockout services, varying mostly due to the type of locks and the expertise required. Here are the average costs for the various types of lockouts:
Cost for commercial lockout: 

$140

Cost for residential lockout: 

$120

Cost for car lockout: 

$85
When handling queries for car lockout, the locksmith will calculate rates based on the existing weather condition and add an additional emergency fee. The charges will be higher if the car door has been damaged, making it harder to open the lock.
The type of locking mechanism that has been installed in the car will also play an important role when calculating the cost of a car lockout. Most locksmiths will quote the exact price before they begin to work.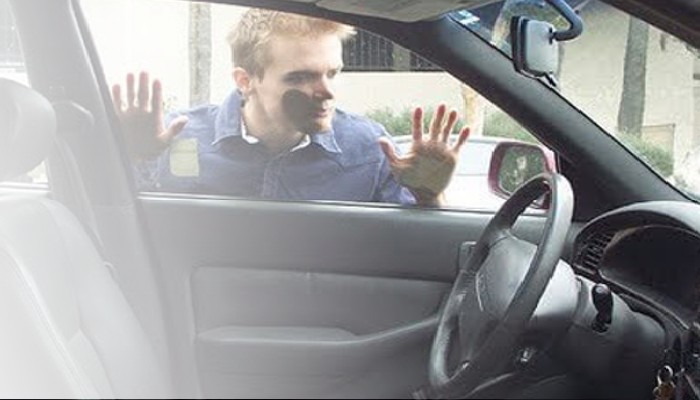 Replace a car key

This job may seem easier than a car lockout, but it actually costs more. The price range for this service is between $150-$350 and can vary based on the age of the car, the model and the type of car. There are multiple locksmiths who are willing to provide a free quote
Emergency services
As in all other services, hiring a locksmith on an emergency basis can attract higher costs. However, if the need is urgent, then costs will have to take a backseat.
One of the most common reasons for hiring a locksmith on short notice to attend to an emergency is when locked out of your house. This can be compounded even further when it is late at night.
Normally, the cost incurred when hiring locksmiths for an emergency ranges from $100-$200. There are certain locksmiths who charge an additional fee when they are called during weekends, early morning or even late at night. Remember to check about these prices too when asking for a quote.
Expert locksmiths who have been on the job for many years usually specialize in such services. Their skills and speed could come in useful, especially when you are hard pressed for time. They will come fast and will work well during pressure situations that require quick resolution.
The task at hand could be to add an additional deadbolt, rekey locks, or even to update the garage door lock.
Installing locks
There may be the need to install a new set of locks to ensure additional security or when old locks have given way. There are multiple factors that play a role in determining the cost for such a service.
If the lock requires a loner period to install, or If there are multiple components in the lock, then it could cost more. The cost also depends on whether the lock is purchased from the locksmith.
The locks that are commonly fixed include deadbolts, garage doors, electronic keypads, lock sets that are high security, or even doorknobs. The cost incurred could range between $60-$250 or more, based on type of lock that needs to be fixed and how complex the installation procedure is.
Apart from fixing the new lock, you may also require additional copies of the keys. This service will also attract an additional charge. It could cost $5-$10 for a regular key and between $3-$20 for special keys.
Installing advanced locking mechanisms
The highly advanced locking system that incorporates blue tooth, biometrics, or even passcodes for entry is now becoming popular. Such systems are found to offer better security.
These systems also help when an individual is locked out of a house. Even in the absence of a key, password-based entry will help in bypassing the locking system.
The charges for installing such advanced systems depend on the complexity of the locking mechanism. It usually ranges between $100-$500, with the cost based on how complex the system is and how long it will take to install it.
Hiring locksmiths attract minimum fees
There is a minim fee that has to be paid to get a locksmith to come to your house, even if the task at hand is very small. The cost could range between $30-$55, but the distance traveled, and the time and day of travel can play a role. For example, holidays could attract additional charges.
As the locks that need fixing are usually at home or in an office, the locksmith has to travel to the site. The cost incurred for such professional service varies. However, there is a minimum charge that has to be paid. This cost will cover the travel, time, and labor that they will be utilizing to complete the task.
There are locksmiths who charge standard fees for certain specific jobs. However, any additional task that is assigned to them attracts additional costs. Most people have small jobs like checking deadbolts or getting additional keys that will add to the cost of the job.
If the lock that is being fixed is complicated or is specialized, then the cost of service will also be higher. It is best to check this before requesting a locksmith to come.
Locksmith's Travel expense
When locksmiths are required to travel out of the stated service area, then there may be an additional charge. Most locksmiths provide a service area and any service carried out beyond that will attract a higher cost.
This additional cost is to cover for the money spent on fuel and time spent on travel. Roadside assistance, when locks needs to be opened for cars, is another service that will attract additional charge.
Here is what you need to look out for when hiring a locksmith
Here are some useful tips that you should remember when you decide to hire the services of a locksmith. The same holds true even when you need a locksmith urgently, like when you are locked out of your house.
Check the expertise of the locksmith based on qualifications. This can be determined by checking for professional certificates or licenses
Ask for references and check with them about the job carried out by the locksmith
Check around for the best price, before deciding on the locksmith. Remember to give complete details about the job at hand. Enquire about any additional fee that would be charged.
Be clear about what job you expect to be done, how soon, and how urgently. If you only need to rekey, let the locksmith know. Unnecessary drilling ad changing the lock system will result in higher costs.
When locked out of a car, irrespective of where your car is parked, call the car's helpline. This may be cheaper than reaching out to a professional locksmith. In most instances, locksmiths who offer roadside assistance will charge a higher amount for the distance traveled.
The locksmith should be apprised about the complexity of the locking mechanism. Ensure that the locksmith is trained to work on such systems. Biometric systems require expertise that not all locksmiths may have.
When paying by the hour, ensure that there are multiple jobs to be completed. A simple job that is completed within 20 minutes will render time and money being wasted.
Read reviews about the locksmith online before opting for services.
Things to watch out for when locked out
It can be very upsetting when you realize that you have been locked out. However, it is important to remain calm during such situations and to ensure your safety.
Scan the surroundings and ensure that you know your location and are alert at all times.
Remain in an area that is well lit. If the place when you are currently at is dark, move to an area that is well lit.
Reach out to a family member or your friend and let them know where you are. Call them over the phone and keep speaking to them till the locksmith arrives.
Get the locksmith's identification details and pass on the details to a trusted family member or friend.
How to Find The Best Price for Locksmith Service
Most of us don't keep a locksmith telephone number on our smartphone so when we need Locksmith Service the first thing we do googling for Locksmith Service in our area, now Google show us a lot of results but how we know who to choose? Here I going to tell you tips to find the best Locksmith service with the best price.
Choose a locksmith with a lot of customers reviews minimum 4 stars.
Try to get on the phone call a flat price and if it's impossible make sure you get the price range.
Ask the company you called what their name and how long they're in business.
Make sure if you were in a state required a locksmith license the company you called have it.
Find a locksmith company that show on first page in the organic search in Google not the sponsored link on the top results.