It is unbelievable how much we've become dependable on cars in these days. Most of us rely on our cars for all our basic tasks such as commuting to work, visiting distant family members or going out on vacation. Hence, losing your key or even breaking it inside the ignition, can be a stressful and uncomfortable situation to say the least. Also, it can be quite challenging if you don't have a spare key. However, there's no need to panic, surprisingly, you can get a car key duplicate even if you don't posses an original one.
What Type of Replacement Key Will You Require?
Once you have find your self stuck in a situation where you need a new key made, the first thing is to ascertain the type of car key you require. If your vehicle is under the year 1981, you might just need the basic metal key cut out from a key block.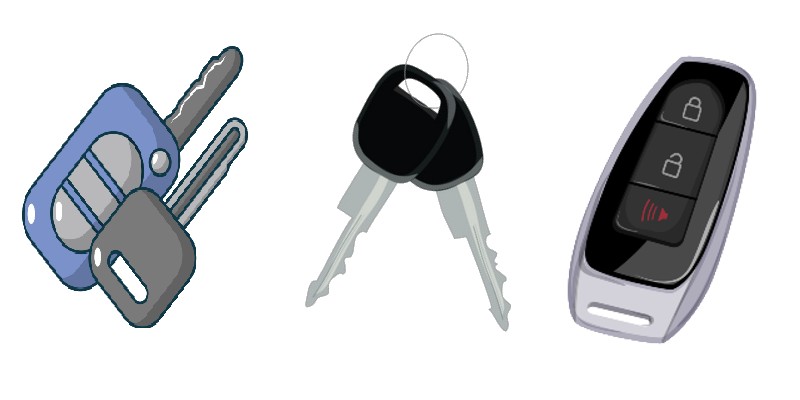 Cars of recent years, have a key also known as a
transponder key
, it comes with programmed chip in it, which act as safety feature. This specific key wont start the car unless it has the correct programming. The third type is – Smart Key. This key operates a bit different, and it doesn't need to be turned in the ignition like traditional car keys.
Don't Possess the Original Key?
Even if you've lost your original key, it is still possible to obtain a replacement. You have an option to go to the dealership and get a replacement, but it could be pretty expensive, particularly if your car is being towed to the dealer's location. A much better option, and a cheaper one, is to hire the services a locksmith company, especially when many dealers employ them for such a key replacement jobs, so why wont you have the same convenient and privilege to get your car key made at your location for 50% less than in the dealership.
Nevertheless, when contacting a locksmith, there is certain information that you must provide so that your key will be replaced.
What Information Will Your Locksmith Require?
To replace your key, you must provide important details such as the car make, the car year and the car model. Also validating your ownership is mandatory for a certified locksmith to start working on your car. So it is very important to keep your car registration handy. VIN Number ('Vehicle Identification Number') is also essential.
The VIN is located on a stamped metal plate on the driver's side dashboard. Your key ID number is usually printed in the car manual. If your key has been stolen, you have to inform your locksmith technician, because the old key is worthless, and he will have to reprogram with a new code.
Is There A Need To Fret About A Tow?
If you need the service ASAP, we have an emergency 24/7 locksmith service available. Our technician will come to you any where and any time, just make sure you did provide the right address of your location. All our technicians are equipped with the latest tools and technology to cut your new car key and to program it on the spot. We can also cut and program scooters keys, trucks keys, vans keys, RV keys, and motorcycles keys.
The Locksmith Near Me Network is here to help 24/7 and ready to handle all brands and model.